Welcome to ResidHydroTreat 2019
The coming few years is offering quite a few challenges to our industry with energy demand, IMO Bunker sulphur cap of 0.5% right around the corner, more stringent emission and growth in chemicals market that require quality feedstocks at cheaper cost.
Here, Residue hydrotreating plays an important role in pretreating of conversion feedstocks from heavier crudes to RFCC, Hydrocracker and Coker units. It reduces catalyst replacement cost, increases conversion units cycle lengths and improves product yield and refinery economics significantly. Residue Hydrotreating dampens the impact of variations in crude quality on down stream conversion units and thus improving the reliability of the complex.
It is emerging as one of the necessities in any Refinery configuration from earlier "good to have" position.
However, residue processing has unique challenges due to the presence of high CCR, Metals and Asphaltenes. Licensors, Technology providers and Catalyst manufacturers are working diligently to improve the unit and catalyst performance.
ResidHydroTreat 2019 in its second edition facilitates the largest and unique platform of Licensors, End users, Technology and Catalyst providers to exchange experience, share ideas and success stories.
This year also shines a spotlight on young professional networking.
Hashem Sayed Hashem
CEO, KPC
50

+Participating companies
Event Highlights
Interact with Top Leaders in the Oil Sector
Refinery Case Studies and Project Updates
Exhibition Showcase
Licensor Breakout Sessions (for End-users)
Key Topics
Trends in Residue Hydrotreating
Best Practices in Operations & Unit Monitoring
Case Studies in Process
Troubleshooting/Improvement
Catalyst Improvements and Innovations
Advances in Residue Processing Technologies
Feedstock & Catalyst Management
Reactor Internals
Best Adopted Inspection and Maintenance Practices Unit Start-ups/Emergency Handling
Service & Solution Providers - innovations & best practices
Keynote Presenters
Omar Al Hamed
Manager - Refining Operations (RRE)
ADNOC REFINING
Bharat Srinivasan
Board Member & co-Managing Director
ART & CLG
Hafedh Al-Qassab
Project Director – Bapco Modernization Program
BAPCO
Kurt VandenBussche
Senior Director Development - R&D
HONEYWELL UOP
Andrew Inglis
Principal Downstream EMEA
NEXANT
Sulaiman M. Ababtain
President & CEO
SATORP
Suleman A. Al Bargan
VP Domestic Refining & NGL Fractionation
SAUDI ARAMCO
Andy Gosse
President
SHELL CATALYSTS AND TECHNOLOGIES
Advisory Board
AbdulSalam Al Sayari
Vice President - Plant Operations (ADRD)
ADNOC Refining
Chris Dillon
Deputy Managing Director
ART
Maruti Prasad
Superintendent – Hydrocracking, Treating and Lubes
BAPCO
Martin Nielsen
Managing Director - Bahrain Office
HALDOR TOPSØE
Ranjit Kulkarni
Director, PT&E Sales
HONEYWELL UOP
Abdulaziz AlFayez
Capital Efficiency Division Head, Domestic Refining & NGL Fractionation
SAUDI ARAMCO
Saad H Binmatlig
Business Development and Optimization Manager
SATORP
Mohammed Benchekchou
Director Strategic Customers – Middle East & North Africa
SHELL CATALYSTS & TECHNOLOGIES
Residhydrotreat 2017 Photo Gallery
View all 2017 Symposium photos here
Event Organiser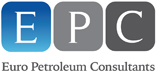 Kuwait National Petroleum Company [KNPC] has appointed Euro Petroleum Consultants as the organiser of ResidHydroTreat 2019
Venue
KUWAIT