Dates of the next edition TBA
Kuwait
2019 Edition Details
Welcome to ResidHydroTreat 2019
The coming few years are offering quite a few challenges to our industry with energy demand, IMO Bunker sulphur cap of 0.5% right around the corner, more stringent emission and growth in chemicals market that require quality feedstocks at cheaper cost.
Here, residue hydrotreating plays an important role in pretreating of conversion feedstocks from heavier crudes to RFCC, Hydrocracker and Coker units. It reduces catalyst replacement cost, increases conversion units cycle lengths and improves product yield and refinery economics significantly. Residue Hydrotreating dampens the impact of variations in crude quality on downstream conversion units and thus improving the reliability of the complex.
It is emerging as one of the necessities in any Refinery configuration from earlier "good to have" position.
However, residue processing has unique challenges due to the presence of high CCR, Metals and Asphaltenes. Licensors, Technology providers and Catalyst manufacturers are working diligently to improve the unit and catalyst performance.
ResidHydroTreat in its second edition facilitates the largest and unique platform for Licensors, End users, Technology and Catalyst providers to exchange experience, share ideas and success stories.
This year also shines a spotlight on young professional networking.
Hashem Sayed Hashem
CEO, KPC
80

+Participating companies
Event Highlights
Interact with Top Leaders in the Oil Sector
Refinery Case Studies and Project Updates
Exhibition Showcase
Licensor Breakout Sessions (for End-users)
Al Zour Refinery Site Visit
Key Topics
Trends in Residue Hydrotreating
Best Practices in Operations & Unit Monitoring
Case Studies in Process
Troubleshooting/Improvement
Catalyst Improvements and Innovations
Advances in Residue Processing Technologies
Feedstock & Catalyst Management
Reactor Internals
Best Adopted Inspection and Maintenance Practices Unit Start-ups/Emergency Handling
Service & Solution Providers - innovations & best practices
Diamond Sponsors
Gold Sponsors
Exhibitors
Become a
Sponsor/
Exhibitor
Should your company be interested in having a higher profile at the event, a variety of options for sponsors and exhibitors is available.
Should your company be interested in having a higher profile at the event, a variety of options for sponsors and exhibitors is available.
Advisory Board
ResidHydroTreat Symposium Moderator
Süleyman Özmen
Senior Consultant
3P18 Independent Consultants LLC
Few people exhibit as much passion for the downstream industry as Süleyman. In recent years, he has become known for his "Three Pentagon Model", which provides the refining and petrochemical industry with a road map for their improvement plans and investment options. Süleyman packs in over 45 years of sector experience along with numerous qualifications, patents and technical papers.
Young and Seasoned Professionals Panel Debate
Young professionals and experts coming together to discuss their journey and experience in the downstream industry. The debate will provide a platform for young professionals and experts (with Chemical Engineering backgrounds) to cover various interesting topics such as training, share advice with one another, do's and don'ts in their career path, lessons learnt and other exciting discussion points to enlighten the newly joined engineers and their mentors in the downstream industry.
The session will include Young Professional Awards.
Young Professionals
Seasoned Professionals
Testimonials
"
The best of the oil industry has gathered in Kuwait to give its contribution for the future and sustainability of refineries. Thanks for having organized such a great event
—
KUWAIT PETROLEUM ITALIA
"
Knowledge sharing and collaboration between vendors and end users is the gate towards innovative solutions and rapid development. That's not only applicable to oil and gas business but to all aspects
—
SAUDI ARAMCO
"
Excellent and very useful conference, well organized with all the right people and companies
—
BAPCO
"
Great attendance/ participation by senior and less senior management and engineers.
The Youth Forum was also excellently done with good insights
—
ART HYDROPROCESSING & CLG
Event Organiser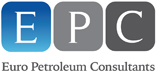 Kuwait National Petroleum Company [KNPC] has appointed Euro Petroleum Consultants as the organiser of ResidHydroTreat 2019
Venue
Kuwait